Warmer weather is on its way and with it comes the desire for the beach and all things tropical. Floral prints are popping up everywhere in modern fashion trends for the upcoming season. However, there's a new twist on this favorite fashion trend with the addition of tropical floral prints.
Yogis love the idea of a seaside retreat where they can practice their yoga all day long. Dreams of fruity beverages, sunny afternoons, and sandy feet fill their minds. Even the thought of it can make you feel instantly more relaxed. Why not introduce those daydreams into your daily reality with a little dose of tropical yoga apparel?
If you've been struggling to figure out how to pull off this new major trend, here are a few ways to make the most of it.
Opt For a Long Tunic in Neon Hues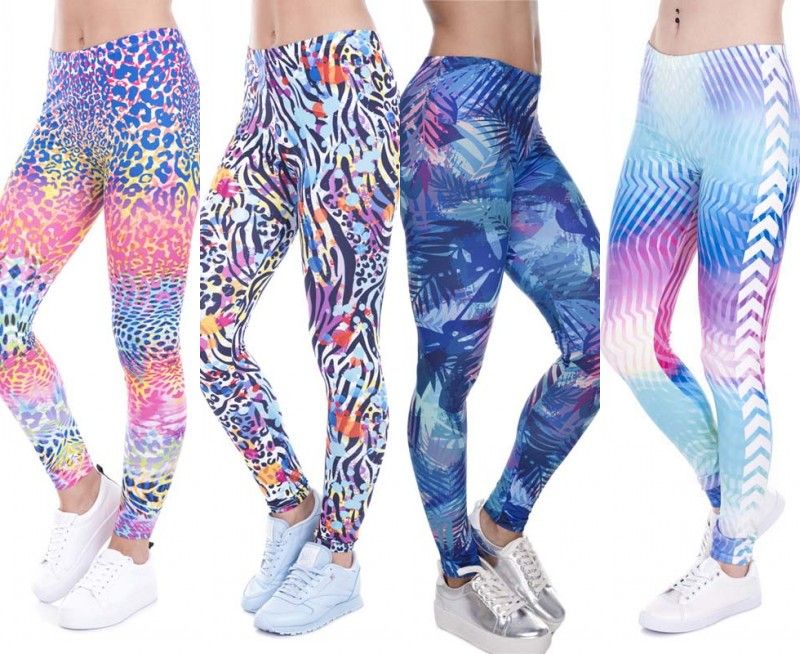 Steer clear of the subdued color palette of Hawaiian shirts from the past. Start to mix the old and new trends together by wearing a tropical shirt in the season's hottest colors. Neon shades and fluorescent hues are the colors that you'll find everywhere in stores this spring. A tropical tunic with bold turquoise, blinding yellow, and popping pink is the perfect way to tie the trends together.
If your tunic has all of these bright colors in it, you will need to keep your leggings fairly neutral. Black is a great option, as always. You could also try lightening up your basic yoga leggings with a medium gray instead.
Look for patterned yoga leggings.
Do you prefer to introduce new patterns on your yoga pants instead of a tunic top? You can keep your top neutral and look for a pair of hibiscus-patterned yoga leggings instead. These fun leggings add a bold twist on the button-down shirts that have typically been associated with tropical prints.
Yogis have a lot of options if they choose to wear tropical-themed yoga leggings. The most subdued way to introduce this pattern into your wardrobe is to wear a solid color for your top. Darker neutral shades or bright whites are excellent options to keep things simple.
If you have a bold personality and want your yoga outfit to reflect that, look for a neon-hued shirt. The color will have to exactly match one of the shades in your yoga leggings, so be sure to shop carefully. This tactic will definitely give you an outfit that stands out in the middle of a crowd. You will have to have an outgoing personality to pull off an outfit that garners this much attention.
Bring the beach into your everyday life with these fun tropical prints. While they could look great in any shade, look for flowers that pop in this season's best colors. You could wear an outfit that reminds you of a sunny seaside yoga retreat to inspire you to relax and feel more grounded in your regular practice. Look forward to the warmer weather with one of these simple patterns.